THE BAMBOO PINE TREE - EMBRACING LIGHTING SUSTAINABILITY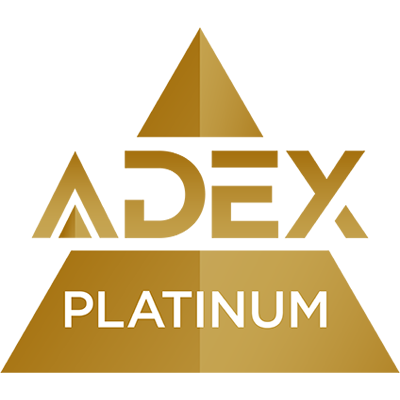 Located at "La Défense", one of the major European business districts, the enlightened Bamboo Pine Tree represents an innovative character with the transformation of natural bamboo as raw material. The 15 meters -height structure is highlighted with white LEDs lighting projection and RGB LEDs placed at the edges of the bamboo canes.
When entering the space, visitors will feel the tranquility combined with the balance between architecture and nature. Bamboo enhances the intimate relationship between human being and nature, while appealing to environmental sustainability, an essential concern nowadays.
Materials:
- Natural bamboo properly treated
- White LEDs projectors placed on the structure and on the floor
- RGB LEDs placed at the edges of the bamboo canes.
The Design Process
Castros S. A., a family-owned festive lighting company was founded in Portugal in 1921 and progressively became one of the best in the world.
Its reach quickly went beyond national borders and expanded to new markets and new ways to light things up. Every year, Castros has been developing lighting projects all around the world by providing customized and innovative lighting solutions in France, England, Italy, Brazil, United Arab Emirates, Africa, and Belgium.
The successful and illuminating venture of Castros is internationally recognized, and resulted in several awards, such as Thionville and Milan.
Even after 100 years, the company remains ahead of the market thanks to its innovative spirit, ability to embrace the change and capacity for continuous improvement.
Guided by the values of ethics, quality, sustainability, excellence, and innovation, Castros continuously transmits a well-defined vision and mission to the client. This is only possible thanks to Castros' highly qualified multidisciplinary professionals with top notch efficiency, allowing the company to offer its clients a service that is tailored to their needs, with a "turnkey" concept that ranges from engineering design to the final installation, complying with the most rigorous installation and monitoring criteria.
During the meetings, our team share ideas that originate immersive and striking creations, whether they are icons associated with history or the place, elements that remind us of the imagination, or that awaken us to issues that are on today´s agenda, such as sustainability or globalization, among others, and which in the end are integrated into the festivities as prominent and differentiating elements.
An inclusive way of working, where the impossible becomes possible thanks to the swift adaptation to different environments, regardless of the complexity of the projects.
Perhaps one of Castros' greatest achievements in recent years has been the adoption of a sustainability policy, both in its lighting installations with the integration of first-rate materials, as well as in the company's facilities incorporating renewable energy solutions and energy-saving systems.
LIGHTING
SOLUTIONS
We create unique and custom made lighting projects, including conception, production, installation and permanent technical assistance of decorative and festive lighting. Innovative products and solutions to public urban spaces, malls, companies, expositions, fairs, hospitals, schools, hotels and any other place where "a touch of light" might make a difference!
STREET LIGHTING
There is no festivity without light on the streets!
Create fascinating experiences for all your guests.
Bring the concept of "party" to your area.
In an inauguration, contest, festivities.
LIGHTING SPACES
Animation, diversion, joy, sharing!
With both indoor and outdoor solutions, you are sure to attract clients to your premises by creating the spirit of the seasonal festivities.
Solutions to commercial spaces, stands, exhibitors.
Others, challenge us!


EVENTS
Private Events: Brighten the special days of your life! Unique sculptures and lighting solutions to your festivity and just as you imagine them. Birthdays, Weddings, Christenings...
Corporative Events: The correct lighting highlights what is most important. Make the achievements of your company even more memorable.
Fashion Events: Glamour is king. Our experience and Know-How allow us to tailor unique solutions that truly flesh out the essence of these events.