ENCELIUM EDGE™ Standalone Wireless Light Management System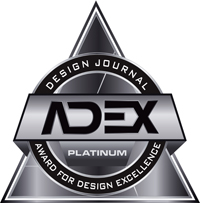 2018


— Meet code (ASHRAE 90.1-2016 and Title 24-2016).
— Save money leveraging advanced energy management strategies.
— Maintain flexibility in your lighting control schemes with individual and zonal addressability and control.
— Control an entire circuit of plug loads (20A) at the receptacle level.
— Reduce light levels automatically by applying demand response events to lighting circuits.
— Protect your investment. Upgrade to ENCELIUM Networked LMS via software when advanced functionality from a networked light management solution is required.

Notes
Website URL – www.osram.us/edge
OSRAM SYLVANIA
OSRAM SYLVANIA is part of OSRAM Americas, a group of OSRAM companies located in North and South America. As a leader in lighting solutions and services, specializing in innovative design and energy saving technology, the company sells products for homes, businesses and vehicles under the brand names OSRAM, Traxon, ENCELIUM and SYLVANIA. The company's portfolio covers the entire value chain of components, ranging from lamps, control units and optical semiconductors such as light-emitting diodes (LED) to luminaires, light management systems and lighting solutions. The OSRAM SYLVANIA and OSRAM Americas regional headquarters is located in Wilmington, Massachusetts. For more information, visit www.osram-americas.com or follow us on Facebook and Twitter.