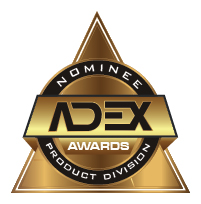 caused by movement in the peripheral vision are an aspect of visual privacy that is often overlooked.
The Tranquility Panel System is designed to provide a flexible, yet highly effective way to control noise and minimize visual distractions. It incorporates both front and side privacy panels, enabling users to remain focused, work with fewer distractions, and be more productive in an open office floor plan.
Sustainability
The Tranquility Panel System not only carries industry leading certifications for sound dampening and durability, they have a great environmental story as well. The materials used in our panels are both recycled and recyclable. Our PET felt products feature 100% recycled materials from used plastic PET containers that have been converted into spun fibers.

Our Tranquility Wool Fabric panels feature 70% Recycled wool, 25% recycled polyacrylic and 5% otherrecycled fabrics for an equally sustainable product.

4 STEP RECYCLING PROCESS

1. Plastic PET containers are picked up at recycling centers and sorted by type and color

2. The labels and caps are removed, then the bottles are washed, crushed and chopped into small pieces called "flakes"

3. The flakes are melted down and processed into fiber

4. The fiber is made into eco-friendly felt

Tranquility panels are GreenGuard Gold certified and have been awarded certifications for fabric and acoustical performance.

Pricing
Poly Panels Starting at $299
PET Felt Panels Starting at $499
Wool Blend Fabric Starting at $699

Notes
Office environments are constantly evolving to support the changing needs of the modern workplace.These new workspaces help employees collaborate and foster teamwork - often at the expense of worker productivity and flexibility.

As needs change and offices are reconfigured, Tranquility Privacy Panels can be used in a variety of ways to minimize distractions and help you get the most out of any open office environment. All of our mounting kits were specifically designed and engineered to mount without piercing the panels, allowing you to use and re-use Tranquility panels in a variety of applications. Popular uses for Tranquility Privacy Panels include desk mount, wall mount, ceiling mount and Shoji privacy screens.
Workrite Ergonomics, Inc. (http://workriteergo.com/) was founded in 1991 in Novato, CA, and is a classic entrepreneurial success story. From inception, the focus at Workrite has been to produce and sell only the highest quality ergonomic products for the office workplace. For this reason Workrite became recognized as a highly creative and innovative company, and a leader in its field. To support the demand for ongoing development, Workrite utilizes a great design, engineering, manufacturing, product management, sales and customer service staff. In 1998 Workrite introduced a line of height adjustable tables that today has grown into an extensive ergonomic office furniture offering, side-by-side with the broad line of Workrite accessory products. Our entrepreneurial spirit and focus on the rapidly growing ergonomic products niche support significant growth and success in the ergonomic office furniture and accessory marketplace.As a manufacturer, Workrite takes care to protect the environment and the health and safety of our employees and community. We strive to develop products and processes that use recycled materials and environmentally sound manufacturing methods. Our ergonomic products increase individual employee productivity through enhanced alertness, and improved health and comfort. This translates to greater organizational productivity through increased time on task, employee retention and reduced injury costs.