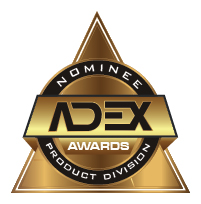 2017-18
Sustainability
Made from recycled aluminum
Pricing
Prices range from $275-$699
Notes
Icon was designed around the desired quality, color, and output of light to enhance the personal grooming experience. Bringing task lighting to the bath space with dimmable LED.
Series designed to compliment all standard vanity mirrors for mounting beside or from above.
AYRE Lighting Group
AYRE Lighting Group embraces a design-based approach to develop innovative custom energy efficient lighting solutions. Utilizing a collaborative workflow, AYRE creates the design envelope to deliver highly efficient lighting technologies into the architectural space.