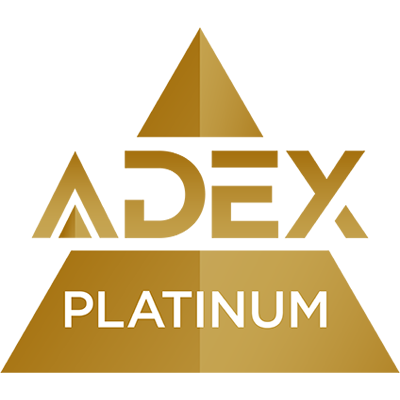 Introducing Essentia, the newest and most exciting member of Workrite's height-adjustable workcenter portfolio. Featuring our exclusive European manufactured industrial design, an inductive touch control switch with 6 memory presets, and adjustable stretchers that provide greater flexibility for work space design, Essentia is truly in a league of its own.
Sustainability
Essentia is available in 2-leg or 3-leg configurations, meets BIFMA G1-2013 Ergonomic standards for adjustability, exceeds BIFMA X5.5 requirements for performance and durability, is UL Listed, and Greenguard certified. Essentia is, quite simply, one of the highest quality value priced workcenters in the market today!
Pricing
2 Leg Frame Set- $114130 Inch Feet - $9329 Inch Rectangle Top - $4756 Programmable Setting Switch - $105$1814.00
Notes
Workcenter FeaturesFrame options: 2-leg and 3-leg frames24″ or 30″ depthsWidths from 34″ to 84″ depending on shapeFinish options: Silver, charcoal, and whiteHeight range: 22.5″ to 48.7″Payload Capacity 225 pounds for 2-leg modelsPayload Capacity 300 pounds for 3-leg modelsTravel Speed: 1.8 inches per secondMax Power Draw: 120 V, 60 Hz, 3 A (2-leg) 5 A (3-leg)Standby Power: 0.3WWorkrite Essentia Electric has achieved GREENGUARD GOLD Certification
Workrite Ergonomics, Inc. (http://workriteergo.com/) was founded in 1991 in Novato, CA, and is a classic entrepreneurial success story. From inception, the focus at Workrite has been to produce and sell only the highest quality ergonomic products for the office workplace. For this reason Workrite became recognized as a highly creative and innovative company, and a leader in its field. To support the demand for ongoing development, Workrite utilizes a great design, engineering, manufacturing, product management, sales and customer service staff. In 1998 Workrite introduced a line of height adjustable tables that today has grown into an extensive ergonomic office furniture offering, side-by-side with the broad line of Workrite accessory products. Our entrepreneurial spirit and focus on the rapidly growing ergonomic products niche support significant growth and success in the ergonomic office furniture and accessory marketplace.As a manufacturer, Workrite takes care to protect the environment and the health and safety of our employees and community. We strive to develop products and processes that use recycled materials and environmentally sound manufacturing methods. Our ergonomic products increase individual employee productivity through enhanced alertness, and improved health and comfort. This translates to greater organizational productivity through increased time on task, employee retention and reduced injury costs.