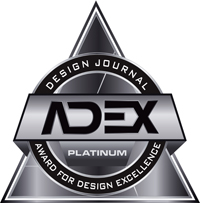 2016


THINK AHEAD™ combines exceptional beauty, durable performance and complementary designs in eight unique styles including traditional linen looks, contemporary whimsical designs and bright colorful wood patterns.

THINK AHEAD™ is made of 100% virgin PVC vinyl, non-phthalate plasticizers and is free of heavy metals ensuring a responsible choice for retail, hospitality, corporate, healthcare, senior living andeducation environments.
Sustainability
• 100% Virgin PVC vinyl, non-phthalates plasticizers and free of heavy metals
• EPA Approved Microbiocide.
• No buff means no bacteria, dust or wax particles thrown into the air during cleaning
• No odors from floor finish or strippers; no wax flushed into sewer system
Awards
Contract Magazine's Silver Nightingale Award at Healthcare Design Expo & Conference
Pricing
TUF STUF's™ new THINK AHEAD™ is priced at $3.79 delivered.
Notes
• Eight styles with 39 innovative designs and colors
• 28 - 18"x18" Designer Tiles and 11 - 9.25"x59.25" colorful Wood Planks• Each pattern and colorway designed to "mix & match" to create endless design combinations
• No Wax, No Buff; Easily cleaned by damp mopping or auto-scrubbing
• 23 mil. wear layer for enhanced performance in heavy traffic areas
Shannon Specialty Floors
Shannon Specialty Floors is the source for dependable, durable and beautiful commercial resilient flooring, delivered with uncompromising quality and service. Since 1921, that's been more than our mission, it's been our promise. When your reputation is on the line, we deliver for you.