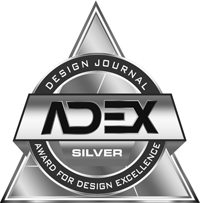 2015
Sustainability
The very low volatile organic compounds of Unimar+ is created by mixing high-tech ingredients and finely powdered natural stone. Its natural isothermal property maintains hot water temperature longer than acrylic baths.
Awards
Finalist in the 2014 IDEA competition.
Pricing
Bath only (without faucet module) $4,250

Faucet module $1,100

Faucet 4 pieces kit including built-in waterfall: $1,595
Using our 30+ years of expertise in bathroom furniture and fixtures, Vanico-Maronyx creates a variety of components—bathtubs, showers, sinks and furniture—that combine in perfect harmony to form a unified whole.Vanico-Maronyx has built an enviable reputation not only for the quality and the aesthetics of our products, but also for the inventiveness of our designers. Every detail is considered to optimize storage space or to offer exclusive and innovative useful functions.