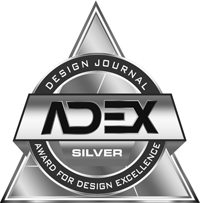 0
Contemporary Style - Our unique shape offers a clean, edgy look with an attractive anodized finish, only available by using extruded aluminum.
Fast Travel - Counterbalance design offering sit-to-stand travel in seconds with no power required. Operates easily even under load.
• Height Range: 28" - 47" H.
• Lifting Capacity Base Only: up to 100 pounds.
• Height Adjustment: 1.4 inches per rotation with no power required.
• Available with worksurface or base only.
• Bases available for 24" and 30" deep worksurfaces.
• Custom size worksurfaces available.
Sustainability
Built to Last - Manufactured in the USA with a commitment to quality, long term reliability and environment friendly.

Pricing
http://www.raproducts.com/newheights/counteradjustable4.php
Notes
https://www.youtube.com/watch?v=bm_TNtKAqQg