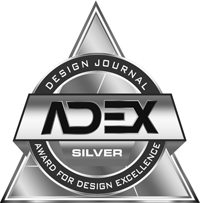 2013


The creation of Pattern Metro was a collaborative effort between the Arc-Com design studio and our technical designers at the weaving facility. The Metro design was created as a result of mini collages that were put together from old train tickets and pictures of bridges and structures taken during the design teams travels. The end result of this collaged imagery is a highly unique stripe that truly captures the spirit of travel.

An amazing amount of detail is found in this pattern due to a very fine warp and a very high end count. Intricate forms are counterbalanced by channeled areas of color to create this beautifully unusual multicolored stripe. rnrnThe color combinations for pattern Metro are as intriguing as the pattern itself. Bright Fuschia, Aqua and Tangerine accents are used repeatedly amongst the bright as well as the neutral colorways. Eleven skus cover a wide range of hospitality brights, corporate neutrals and mid-tone healthcare colorations. rnrnStocked with a compatible polyester backing and the GreenShield Stain Resistant finish, pattern Metro can also be used as panel and has the ability to be recycled at the end of its useful life.
Arc-Com
Arc-Com is a leading textile and wall covering supplier in the contract industry. Over the past 40 years, our reputation has been built on customer satisfaction, value added products and solutions and timely completion of projects. The Arc-Com Design Team creates, develops and introduces innovative and high performance textile products for the corporate, hospitality, healthcare and institutional markets. Our Options™ department caters to the requirements of the customer and creates special products to suit client specifications and budgetary concerns.
Arc-Com Wall Surfaces is dedicated to the creation, design and development of unique and innovative wall surface materials for the contract market. Arc-Com Wall Surfaces has a comprehensive portfolio of both vinyl and Re-New™ eco-conscious wall surface materials all available in exquisite colorations that complement our diverse fabric lines.