Zero Threshold – TZ3260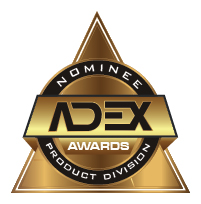 Jason's Zero Threshold – TZ3260 shower base wraps barrier-free entrance with elegance and practicality.
The TZ3260 boasts a graceful design with tasteful lines and luxurious appointments. The high-strength, stainless steel grate is recessed into a channel across the front of the base to provide easy access. The shower floor features a slip-resistant texture. The integral seat provides a comfortable seat from which to enjoy the flow. The unit is designed to accommodate a high flow of water from the shower through a standard 2 inch connection. A built-in tile lip assures a water-tight installation.

Jason International manufactures five lines of Whirlpool, AirMasseurâ"¢, Air-Whirlpool and Soaking Baths, which incorporate Jason's proprietary Ergonomic Design, Quiet Designâ"¢ Engineering, and Sani-Designâ"¢ Technology. The Home Spa Collection brings the time-honored spa experience indoors. The Carreraâ"¢ Collection introduces a new medium for bath design with the look and feel of natural stone. The formaâ"¢ Collection is a minimalistic offering with clean lines and modern styling. The Designer Collection weds design flexibility with state of the art hydrotherapy technology and offers the most configuration options. The Integrity Collection was created with builders and contractors in mind. It offers Jason quality at an exceptional value.