Delray Lighting Inc.
Delray Lighting Inc. is a Burbank, California based manufacturer of energy efficient retrofit and new construction commercial lighting fixtures, in business since 1991. Delray uses postindustrial and consumer recycled content in raw materials whenever possible, complying with the highest State of California fabrication process standards for air and water quality management. All Delray products are manufactured in California, shortening supply line distances.

Delray's minimal, industrial designs coordinate especially well with contemporary "loft" type spaces that feature design elements like exposed brick, wood rafters and joists; uncovered electrical, heating and cooling components; and polished concrete floors. The company distributes through a nation wide network of regional sales representatives located in nearly all 50 states and Canada.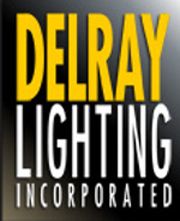 Delray Lighting Inc.'s Submissions