○
○

Resource Furniture
Since 2000, Resource Furniture has imported and distributed inspired, modern space-saving furniture from the finest and most innovative European designers. Modern, modular and customizable, the space-saving Clei Living and Young Systems encompass more than 60 models of wall beds, bunk beds, freestanding sofa/wall-bed systems, closet and storage systems, and work space solutions – all for kids, teens and adults.
In addition to our collection of transforming, space-saving furniture, Resource Furnit ...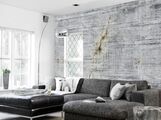 Resource Furniture's Products
ConcreteWall
2018 Platinum Award
The ConcreteWall collection is the result of photographing raw and refined concrete walls, raw cinder block walls and even graffiti, in loca ...
Tango
2015 Platinum Award
The Tango modular sofa/wall bed system features dual reclining sofa seats and the finest Italian upholstery. With a wide variety of availabl ...