LEDVANCE (Smart Lighting)
Smart+
Light as you like it
Lighting is so much more than "on/off". Light switches on the wall? Are from the 90s. You want to experience more? More individuality and flexibility? Step into the world of smart lighting and discover fascinating possibilities!
It has never been so easy to create smart light for your home. Via SMART+ app or voice. You have many great features available to adjust your lighting to your individual needs at any time. Illuminate every room completely different if you want and illuminate your outdoor area at the same - no matter if you have a balcony, terrace or garden.
You can decide whether you want to use the app or your smart speaker via voice - controlling your SMART+ lighting is super easy and really fun.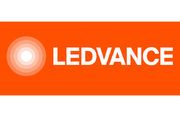 LEDVANCE (Smart Lighting)'s Submissions